Simplified pre-production image processing system for UAV, aerial, and satellite imagery
GeoGenesis® is an efficient, easy-to-use, digital image ingestion and processing workstation that brings the power of photogrammetry to your hands. The math behind photogrammetry is encapsulated in our simple tools and streamlined user interface to allow even novice users to make fully accurate measurements and products in just a short amount of time. GeoGenesis allows users to explore, process, and perfect UAV, aerial, and satellite imagery within a streamlined workflow:
Use our bundle adjustment (aerotriangulation) tools to accurately register imagery to controlled reference
Orthorectify images one at a time or in batches to provide regularly sampled and reprojected nadir products
Combine ortho imagery into large-scale, color balanced orthomasaics
With GeoGenesis, the data is in good hands…yours.
> Pre-Processing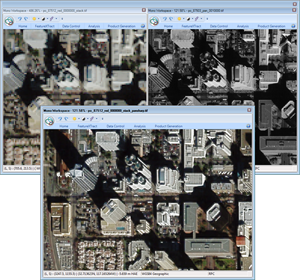 GeoGenesis has simple tools for pre-processing your imagery to improve the quality of your workflow and output products:

Pan-sharpening
Color balancing
Multi-image band merge/split
Batch processing
> Data Registration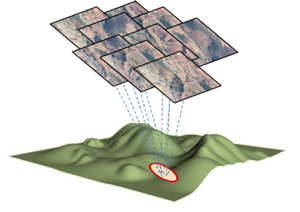 Use the GeoGenesis automated tools for data control and register all of your input data to a common geospatial framework, improving both the quality and accuracy of your products.
Tools include:
Automatic tie point generation
Single image resection for frame imagery without sensor model information
Block bundle adjustment (aerotriangulation) to register large amounts of imagery both relatively, and absolutely (with associated ground control data)
> First-stage product development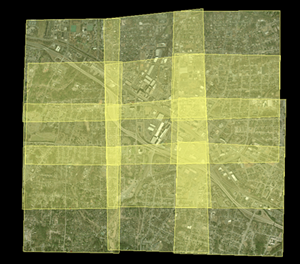 GeoGenesis allows you to generate first-stage products such as orthorectified (ortho) imagery and large scale mosaics using tightly controlled data. Batch processing and automatic cutline generation increases the utility and makes the generation of these large-format image products a snap.